By William Tauro
Strong winds from Hurricane Sandy began wreaking havoc in Somerville.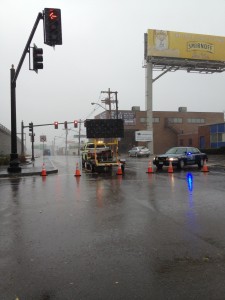 Wires down, road closed on Middlesex Ave. by Home Depot.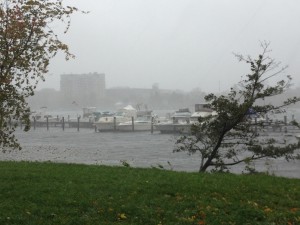 Somerville's waterfront next to Assembly Square on high alert. Mariners batten
down the hatches and are trying to ride out Hurricane Sandy.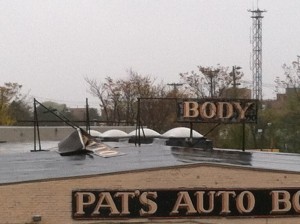 The sign above the Pat's Auto Body, located off McGrath Highway,  was effected by the strong winds. Eventually the sign completely blew of the building about ten minutes after this photo was taken.