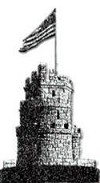 Have you heard the news? Walmart may be coming to town. Or not.
Yet another in a long string of controversial big-box chain store dramas is potentially unfolding as Somerville officials weigh the pros and cons of the mega-corporation's interest in placing a discount food market in the now vacant space once occupied by Circuit City at Assembly Square.
Opinions fly in all directions, with some citing poor employee treatment by the company as well as the impact on smaller local businesses being good reasons for keeping them out.
Walmart's labor policies are not something that will be smoothed out very quickly or easily, and certainly not in the official chambers of Somerville city government. There may be real issues at play, but for many a Walmart job is a welcome alternative to unemployment. Perhaps not an ideal situation for a primary family breadwinner, but good for students, the elderly, and secondary income earners. Our city needs jobs, too.
And while it may be hard for the smaller businesses to compete with Walmart's prices, we wonder how bad it could really be for some of the other retailer giants to feel a bit of a competitive squeeze for a change. Such competition usually translates to significant savings for the consumer.
While the Assembly Square location may be a good choice for many reasons, we can't help but wonder how the store might fit into the old Star Market hull that still sits unoccupied, remaining an eyesore to Winter Hill residents and visitors. It would be nice if consideration of this could be part of the discussion to come on the matter.
We think it's great that Walmart is looking to locate in Somerville, despite some of the arguments against it. More jobs, tax revenues, and competitive pricing of goods can only be regarded as beneficial to us on the whole. Wouldn't you agree?