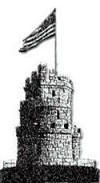 Advances in technology have made information sharing easier and put the pressure on institutions, including local government, to increase transparency. We just didn't expect 12-year-olds to feel the heat.
Somerville school officials met as concerned parents looked on this week to discuss a new system designed to close achievement gaps in city schools. As part of the system, student performances are to be posted publicly. One young student feared she might be called "stupid" if she did not perform well.
Closing the achievement gap in Somerville schools has been made a priority by Superintendent Anthony Pierantozzi, and rightfully so – it's one of the most persistent problems in any urban school district, not just Somerville.
However, key to that process is breaking down the barriers for low-performing students. A system which publicly and immediately draws distinctions between high and low-performing students will not accomplish that.